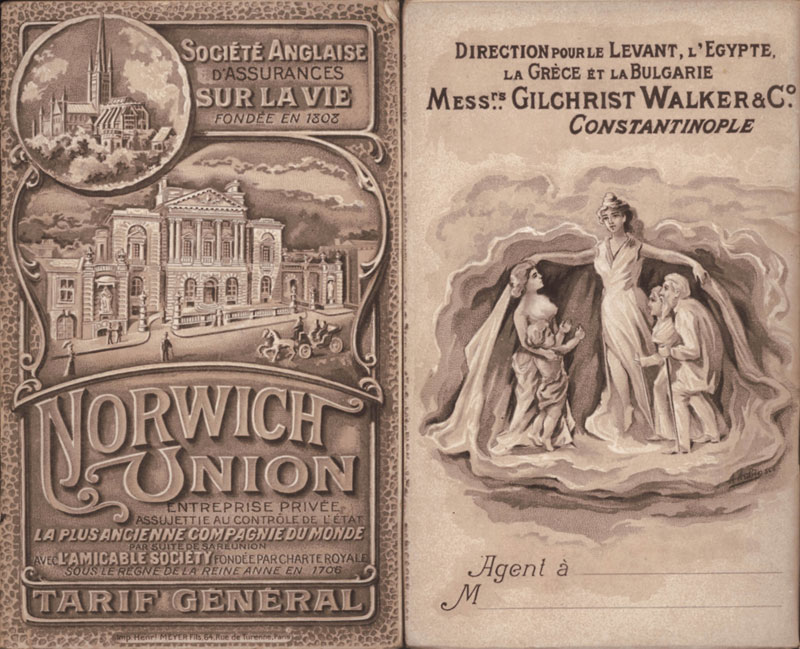 The Norwich Union prospectus for Turkey, 1908 (and below 1910) whose Constantinople agent was the Gilchrist Walker company of Galata.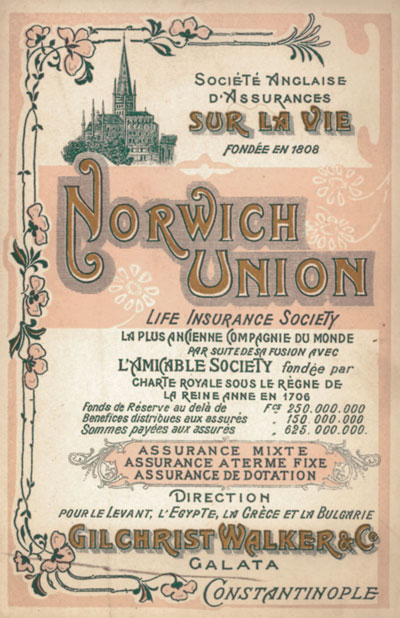 The Commercial Union register of agents entry fo Smyrna 1887 - 1907 (Spartali Brothers, later Frangia Brothers, agency withdrawn 1923).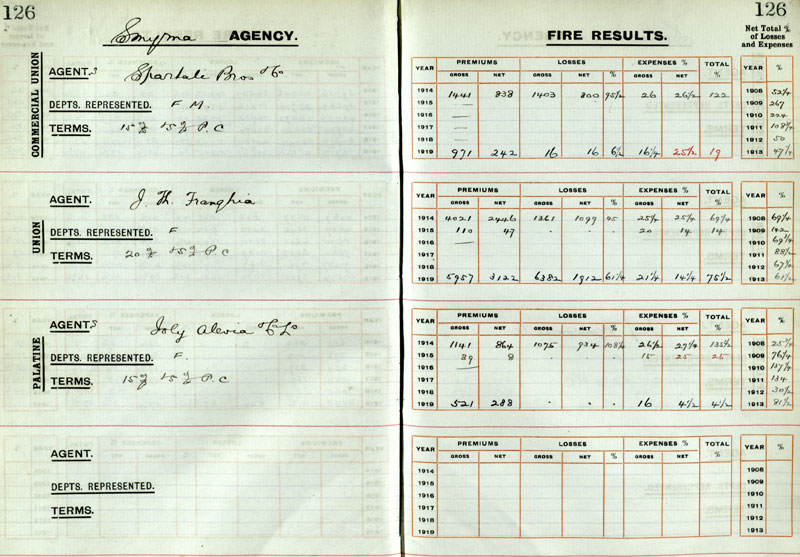 Commercial Union foreign agency results for Smyrna also for Palatine and Union 1914 - 1919.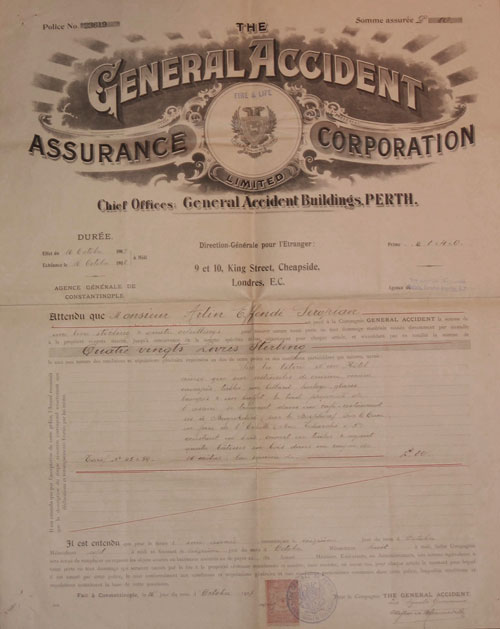 General Accident insurance policy document Turkey 1907 (a year's contract for the protection of a cafe / hotel with contents owned by an Artin Effendi Seropian in Constantinople).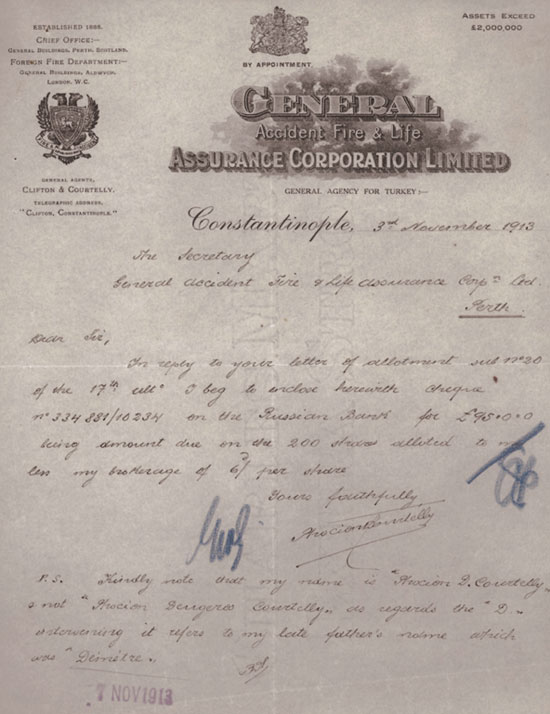 General Accident letter sent to head-office in Scotland by one of the managers, Phocion Courtelly, Constantinople 1913.
Information and images courtesy of Anna Stone, Group Archivist, Aviva Group Archive