Home
The 1922 Smyrna fire and the great exodus of many communities, including a good portion of Levantines and the destruction to the industrial infrastructure meant that trade and export would never fully recover. Trade did not end and again Levantines did play a role, and still do today.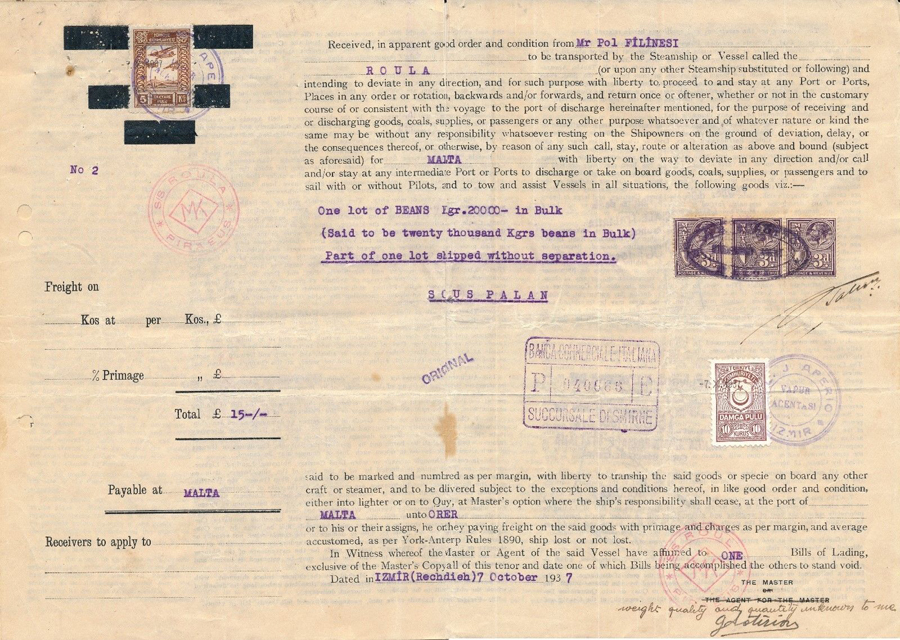 This export documentation is for a cargo of 20 tons of beans exported from Izmir to Malta, October 1937.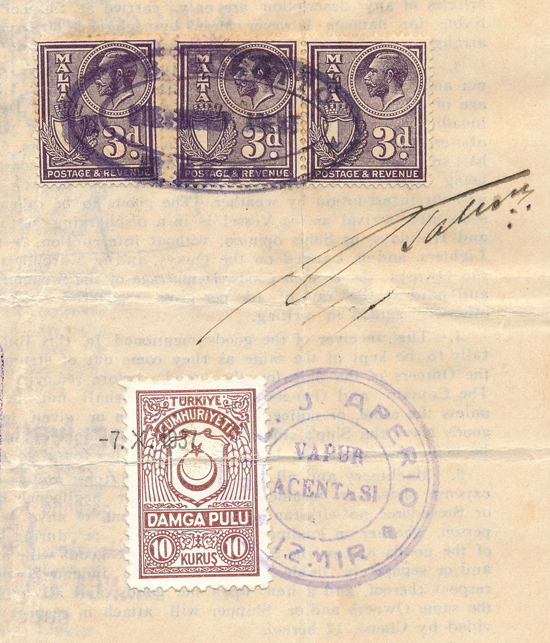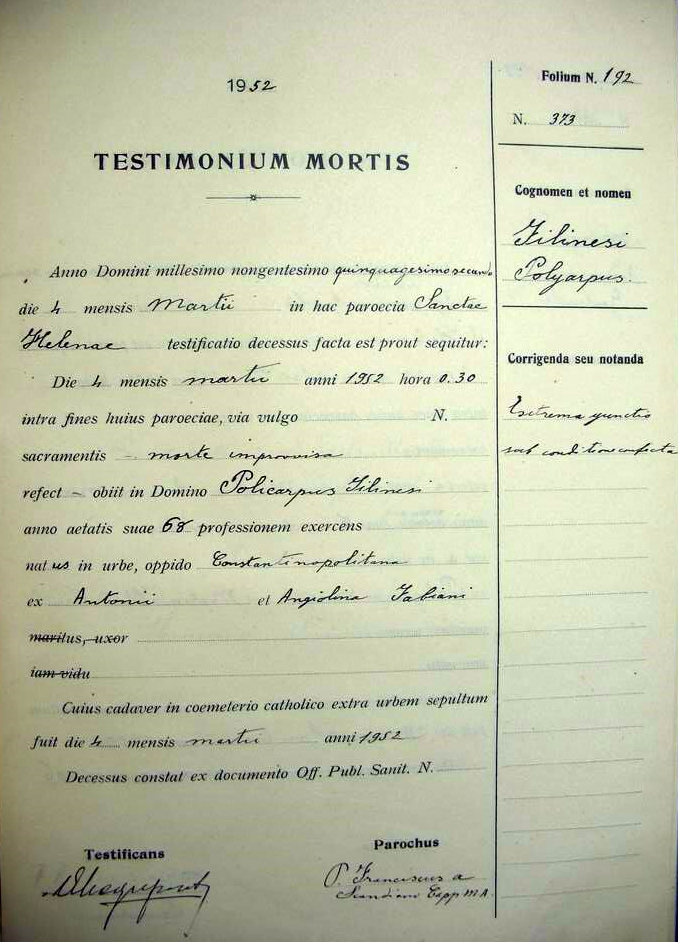 The Filinesi are an Italian origin family. The ancestor Angelo Filinesi came from Porto Ferraio (Isola d'Elba) to Smyrna around the year 1830. 'Pol' was probably Policarpo Georgio Filinesi born in Constantinople in 1884 and died in 1952 in Karsiyaka, who was the son of Antonio Filinesi & Angela Fabiano and the grandson of Angelo. His father was a 'fabbro' meaning a 'blacksmith'. Above is his death registration at the church Ste Elena of Karsiyaka - information courtesy of Marie Anne Marandet.